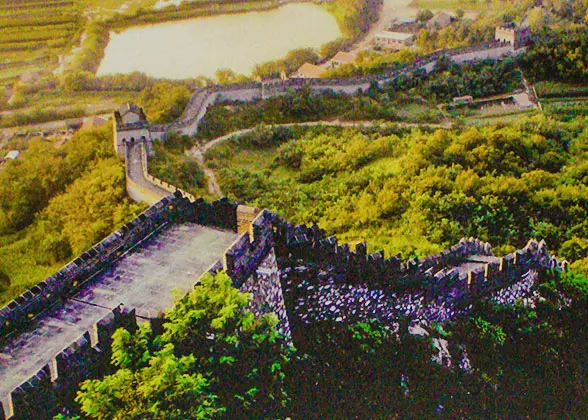 The construction of defensive walls has a long history in China. Early in the Spring and Autumn Period, every state was active in buildingprotective walls against their enemies. Yan State was no exception.As it was one of the seven powerful warring states at the time.The western region of today's Liaoning Province is proved to be under the jurisdiction of Yan State, so here one can find manyrelics of the wall. The wall of Yan State in Jianping County is said to be the earliest wall in Liaoning, which was originallycalled "earth dragon" or the "stone dragon" bythe local inhabitants.
The wall construction didn't end with the following dynasties.Qin, Han, Northern Qi, Liao and Ming Dynasties all put substantiallabor and money into the wall construction, which made Liaoningan area full of wall resource. The known walls in this regionmeasure 2,350 kilometers (1,460 miles), Liaoning is proud to havethe easternmost part of Great Wall, the Hushan Great Wall. Thisis a recent discovery in Chinese archaeological history, to widespreadsurprise, as it repudiates the earlier theory that consideredShanhaiguan Pass as the easternmost section of the Great Wall.
Most of today's walls in Liaoning are but historical ruins, scatteredacross the mountains and towns. In order to salvage these precioushistorical remains, Chinese government spares no effort to restoreand protect them, with the hope of retaining their ancient andimportant magnificence.